If you're a casino enthusiast, you've likely witnessed the rapid transformation of the gambling landscape in recent years. The traditional brick-and-mortar casinos are facing fierce competition from the digital realm, and the game-changing force at the forefront of this evolution is live online gaming. So, here's how live online games are revolutionizing the casino industry, bringing the thrill and excitement of a physical casino right to your screen.
Convenience and Accessibility
In the past, you might have had to travel miles to reach the nearest casino. Today, live online games have made it possible for you to enjoy the casino experience from the comfort of your home. Whether you're lounging on your couch or taking a break at work, you can log in and immerse yourself with Vegas casino live online games in a real-time environment. This unprecedented accessibility is a game changer, removing geographical limitations and making casino games available to you 24/7.
Interaction and Social Engagement
One of the most compelling features of live online games is the ability to interact with both professional dealers and fellow players. Through live chat and video feeds, you can engage in real-time conversations, ask questions, and share your wins with others. This level of social engagement is what sets live online casinos apart from their traditional counterparts. It brings back the camaraderie and social aspects of gambling, creating a more immersive and authentic experience.
Transparency and Trust: Witnessing Fair Play
Live online games use cutting-edge technology to ensure transparency and fairness. You can watch the dealer shuffle cards, spin the roulette wheel, or roll the dice right before your eyes. There are no hidden algorithms or digital tricks, which may leave you questioning the integrity of the game. This transparency fosters trust, assuring you that the outcomes are genuinely random and not manipulated in any way.
Variety and Innovation
Live online casinos offer a diverse selection of games, ranging from classics like blackjack and roulette to unique adaptations and new variations. The digital platform allows for constant innovation, enabling you to explore new games and betting options that you might not find in a traditional casino. Whether you're a seasoned gambler or a beginner, live online gaming provides a dynamic and ever-expanding menu of choices.
Immersive Game Shows
Live online casinos have introduced immersive game shows, combining elements of traditional casino games with entertaining TV-style formats. Games like "Dream Catcher" and "Monopoly Live" feature charismatic hosts and engaging gameplay. They offer a different kind of excitement, often involving spinning wheels and bonus rounds, making your casino experience more interactive and enjoyable.
Evolving Slot Games
While traditional casinos have their classic slot machines, live online casinos regularly update their slot game offerings. These digital slots often feature innovative themes, captivating graphics, and unique bonus features. You can choose from a vast library of slot games, each with its own story and gameplay style, ensuring there's something for every slot enthusiast.
Virtual Reality (VR) Casinos
The integration of virtual reality technology into live online gaming is on the horizon. With VR headsets, you'll be able to step into a fully immersive casino environment, interact with other players, and play games like you're physically present. This technology is still in its early stages, but it promises to revolutionize the way we experience online casinos in the near future.
Promotions and Bonuses: Maximizing Your Rewards
Live online casinos are known for their generous promotions and bonuses. When you sign up, you're often greeted with a welcome bonus, and ongoing promotions keep the excitement alive. These incentives can significantly boost your bankroll and provide you with more opportunities to win big. Whether it's free spins, deposit bonuses, or cashback offers, live online casinos are constantly looking for ways to keep you engaged and rewarded.
Welcome Bonuses
When you first join a live online casino, you're typically welcomed with a generous sign-up bonus. This bonus often matches your initial deposit or provides you with a set amount of bonus funds. This immediate boost to your bankroll gives you more playtime and a better chance to win.
Ongoing Promotions
Live online casinos don't stop at just welcoming you. They regularly offer ongoing promotions to keep your gaming experience exciting. These can include weekly or monthly bonuses, free spins on popular slot games, or reload bonuses for additional deposits. The variety of promotions ensures that there's always something extra to look forward to.
Loyalty Programs
Many live online casinos offer loyalty or VIP programs that reward your continued play. As you accumulate points or reach specific levels, you can unlock even more exclusive rewards. These may include personalized bonuses, cashback offers, and access to special events or tournaments.
Cashback Offers
Live online casinos often provide cashback offers that give you a percentage of your losses back. This is a way to soften the blow of an unlucky gaming session. Cashback can be calculated daily, weekly, or monthly, and it's a valuable perk that can help you manage your losses effectively.
Global Connectivity: Play with People Worldwide
The online casino world is truly global, connecting players from around the world. You can join a game with participants from diverse backgrounds and cultures, creating a rich and multicultural gaming environment. This not only adds to the social experience but also exposes you to different playing styles and strategies. It's an opportunity to learn from others and broaden your horizons while enjoying your favorite casino games.
Security and Anonymity: Your Personal Data Protected
Live online casinos prioritize the security of your personal information and financial data. They employ state-of-the-art encryption technology to safeguard your details, ensuring a safe and anonymous gambling experience. You can play without concerns about identity theft or other security issues, adding an extra layer of comfort to your gaming experience.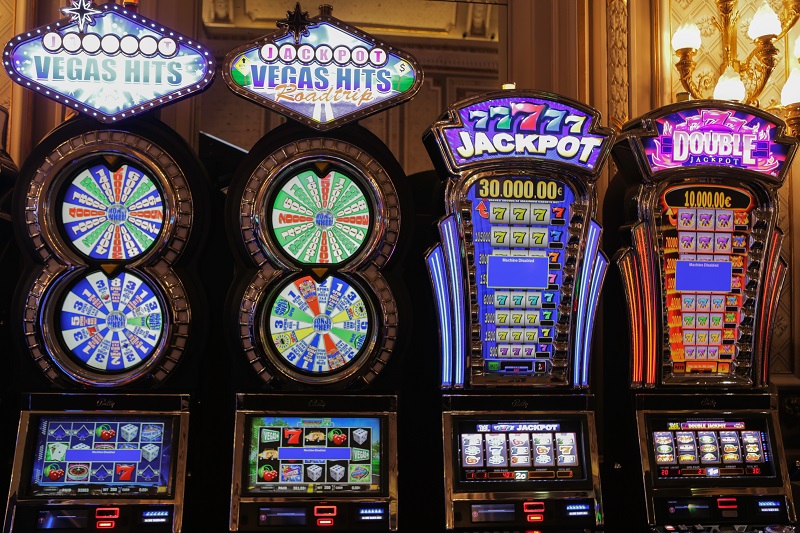 Image source: https://unsplash.com/photos/HffApi3okak
The online casino industry offers unprecedented convenience, fosters social engagement, ensures fairness, provides a wide range of game options, offers attractive bonuses, connects players globally, and guarantees your security and privacy. The traditional brick-and-mortar casino experience will always have its charm but live online games have proven themselves to be game changers, redefining the way you gamble, and ultimately offering a more accessible, exciting, and secure casino experience right at your fingertips. As technology continues to advance, the future of the casino industry undoubtedly lies in the dynamic world of live online gaming.